Home » Posts tagged 'Digital Avatar'
Tag Archives:
Digital Avatar
To keep engaged with my students, I use my digital avatar as one way to do that. It can be a little tricky if you have never done this before. This post will be about how to upload an image or digital avatar to Blackboard.
Start by opening up the email/announcement/assignment in Blackboard that you would like to attach your image or avatar too. As you see, there are many different icons you can choose from. The one circled in the image below is the one you will want to click on.
Once you click on it, a second window will pop up. Before you click on browse my computer, you will want to have your image or avatar ready. If you are using a Bitmoji, go to the Bitmoji extension and drag your desired avatar image to the desktop of your computer.
Once you are prepared click browse my computer and locate the image or avatar you would like to use.
After that, click on insert. It will take you back to the Blackboard email/announcement/assignment you were working on.
As you can see, my avatar is quite large. Using your mouse, highlight the image until prongs surround the image. Once the image is highlighted, you can resize the image or avatar.
With your image resized you can now engage with your students using your digital avatar!
Emailing students is one way to stay in contact with your students and is really important to the survival and success of your course. Before a course starts make sure to send an email out to all the students with the syllabus and course schedule attached. First go to and click on your tool panel on Blackboard.
Depending on your Blackboard layout your email tab maybe in a different location but it should look like this:
Once you click on the tab you will be taken to a page with a few different options for who you want to email. You can email all course participants that may include students, teaching assistants, other professors, supervisor what have you. Or you can email individual people in the course.
To send an email to everyone just click on All Users. It will take you to this page:
Which will have all the students' emails and any additional participants and your email listed. You can attach any documents you need to in this email. I send an email out to all my students before our course is supposed to start, and with COVID-19, I added some additional things that generally would not be included. This is what I sent:
Good Afternoon, Students of REL 104!
I hope this email finds you well. My name is Ms. Isidore; I will be your instructor for your fall course REL 104: Religion in Pop Culture! I am sure you know that our course begins in a week from today, so I wanted to reach out to you all with some important information before we start.
Please make sure you are registered for the correct course. Once again, this is the email list for the class REL 104: Religion in Pop Culture. If this is not the class you intended to sign up for, please contact the registrar as soon as possible and correct the mix-up.
This course is an entirely online course. There is no face-to-face component to the course, and you do not have to be on campus to take this course.
I am attaching the syllabus and the fall course schedule. It is highly recommended that you read through the syllabus and course schedule before our class begins, so you are familiar with what is to be expected. I recommend downloading or printing out copies for your own record and even put due dates for your assignments into a calendar. These documents will be available to you on Blackboard next Wednesday, August 19, but keep in mind that fall course tends to move much quicker than fall and spring semester courses. I recommend that you log into Blackboard as soon as possible next Wednesday to make sure you have access to the course material and content.
To avoid as many technical issues, I recommend making sure you have (and if not) downloading Firefox. UA Tech Support has recommended using Firefox when using blackboard and uploading assignments.
Most importantly, we are all aware that we're living through an unprecedented time with regards to COVID-19. With this in mind, I am aware that we may encounter some difficulties this fall in regards to web access, living situations, health issues, etc. Please be mindful as your instructor; I am here to support you the best that I can throughout this course. But, I cannot help you if I am not aware of your situation. Thus, it is your responsibility to keep me informed of anything that may come up so that I can make necessary accommodations as efficiently as possible. My email policy is that I will respond within 24 hrs. of receiving an email; if it is urgent, please indicate so in the subject. Please do not hesitate to get in touch with me for any questions or concerns you may have. I don't have scheduled office hours, but I'm happy to set up a zoom meeting or phone call if you wish to talk.
I am very excited and look forward to working with and getting to know all of you this semester.
Warmly,
Ms. Isidore, Instructor of Record.
For the University of Alabama, I am an instructor of record for some of the online courses for the Religious Studies department. One way to engage with the students is to have them add an avatar that represents themselves after they have completed an assignment. I also add an avatar to my emails and announcements to engage with the students as well. I use the application Bitmoji to create my digital avatar. This blog will show you how to create your own Bitmoji and add it to your computer.
Phone Application
To start, you will want to go to your smartphone and download the app Bitmoji. Once you open up the app, you will want to create an account with an email. Once you log in, you can customize your avatar to look like whatever you would like. Once done, you now have a digital avatar that can have captions or not, but there are hundreds of ways to use the avatar. I use my avatar to engage with my students by adding them to my announcements and emails. This is what my avatar looks like.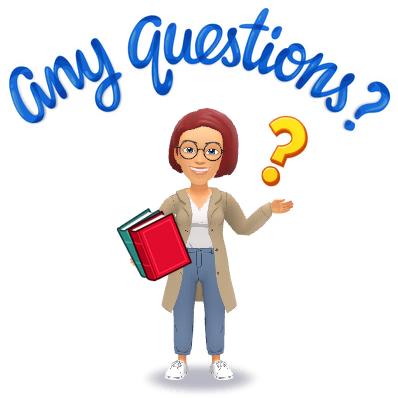 Chrome Extension
Once you have finished setting up your avatar on the app you will want to go to bitmoji.com. It will take you to a page that looks like this:
Scroll to the bottom of the page and click on the icon that says Bitmoji for Chrome.
It will take you to the Chrome web store. You will click on add too Chrome.
Once it is added you will log into the account that you set up on your phone.
To add Bitmoji to your Chrome browser, you click on the little puzzle piece icon on your chrome web bar. It will pull down all the extensions available for your browser and click on the small pin next to Bitmoji. This will allow easy access to your avatar!
Now click on the Bitmoji icon, and you can type into the search bar to lookup an activity for your Bitmoji to be doing. Drag your mouse over the Bitmoji action you want and grab it. You can now add the Bitmoji to the word document.
You now have a digital avatar you can use to engage with your students in your digital classroom!